Artists Respond to AI-Generated Image Phenomenon
Reading Time:
2
minutes
There is an ever-increasing abundance of AI-generated images being published online. In response, professional artists reveal a host of varied sentiments.
On one side, some artists find posts of AI-generated images unethical and distasteful. Others embrace the phenomenon with reverence and seek to incorporate the technology into their practice.
In this article, we'll explore some artists' opinions.
What Artists Are Saying
Many are now aware of the prolific use of the name of the contemporary artist Greg Rutkowski in AI-generated imagery. Many prompt writers intend to generate images resembling Greg Rutkowski's style. According to the BBC, his name is used more often than Picasso's.1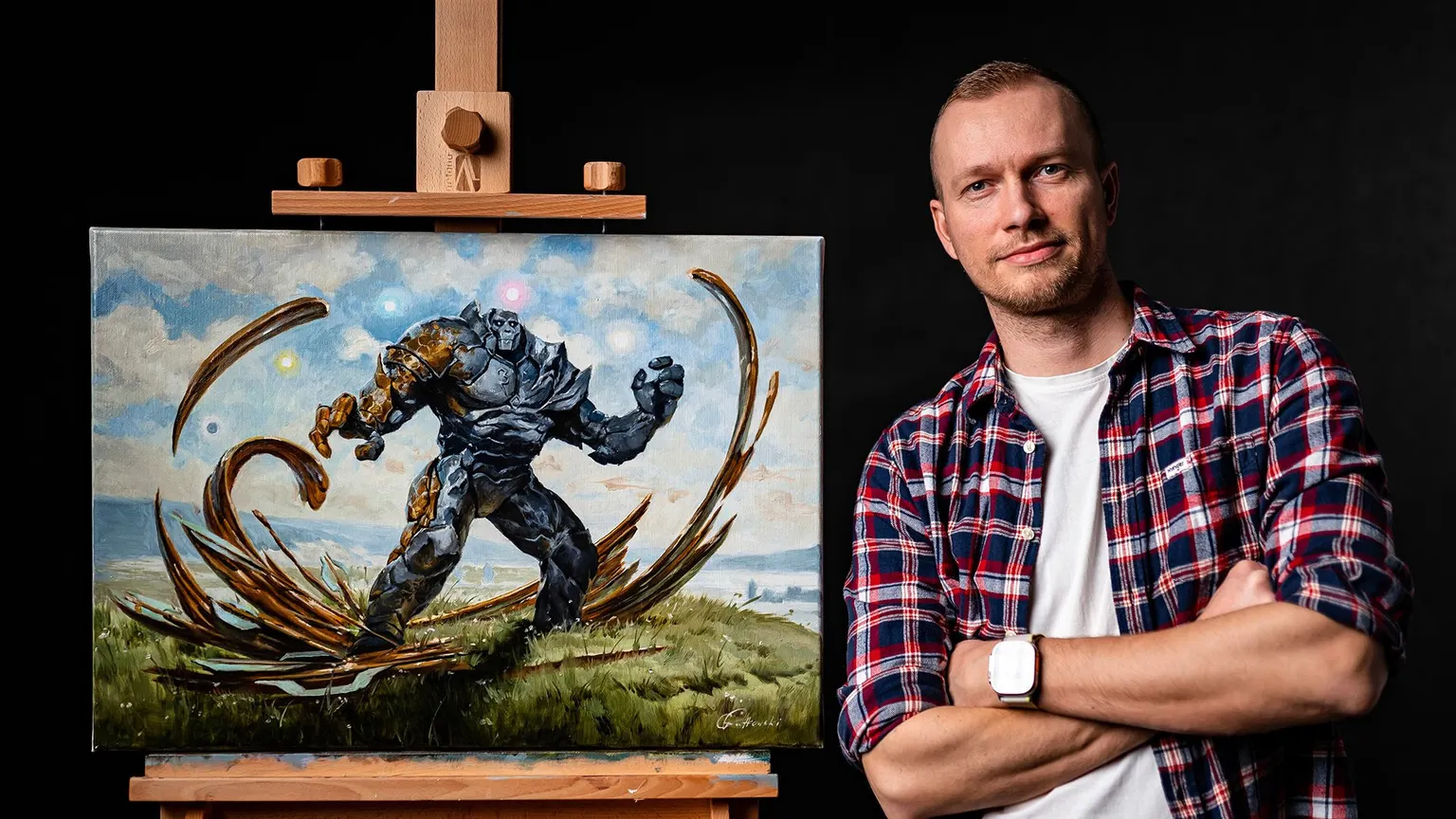 Greg Rutkowski's concern is clear: "The first month that I discovered it, I realized that it will clearly affect my career and I won't be able to recognize and find my own works on the internet."
Will the demand for his skillful work disappear?
Japanese neo-pop artist Takashi Murakami has a slightly different outlook. He says, "AI will certainly do damage to technical trades but I don't think it will be able to block our ideas. The wackiest ideas, those that even AI cannot generate, will become even more valuable."2
Studio Kroner invited a group of artists to contribute to their month-long art show titled "Yes But is it Art?" The show featured the following artists: Alan Brown, Judi Bommarito, Teri Campbell, Patrick Lichty, and Brandy VanGesse.3 The artists were encouraged to use AI image generators, such as DALL-E 2 and Midjourney, to design their works for the exhibit.
In an artist talk at the show, Brandy VanGessel says, "The reason I got into this is because it's really fun and creative and I can do it quickly on my phone, which is great." She encourages others to try AI image generation because of its accessibility for those who don't have the time or resources to invest in traditional methods.
To learn more about the history and science of AI-generated images, you can read our article: You Won't Believe These Images Were Generated by a Computer.
By Joshua Knopf
Joshua Knopf is a Production Expeditor at Pacmin Studios. In addition to mixing and matching colors for silkscreen printed decals, Josh writes creative content for our newsletters.
Subscribe to our newsletter for more Pacmin content.
References
AI: Digital artist's work copied more times than Picasso. Source: https://www.bbc.com/news/uk-wales-66099850
Takashi Murakami loves and fears AI. Source: https://www.japantimes.co.jp/culture/2023/06/12/arts/takashi-murakami-loves-fears-ai
Yes, But is it Art? https://www.studiokroner.com/yes-but-is-it-art