Corporations Benefit from Stadium Spots and Naming Rights
Reading Time:
2
minutes
Constructing and maintaining massive stadiums is an expensive enterprise. For example, the approximate cost to construct the SoFi stadium in Los Angeles was $5.5 billion. To cover stadium expenditures, today's corporations have strong incentives to pay for perks such as naming rights and sponsored stadium locations. Read on to learn how stadium investments are beneficial for corporations.
Exposure
In 2022, the average cost of a 30-second Super Bowl commercial was $6.5 million, $1 million more than in 2021.1 This is a lofty sum. Still, exposure to over 100 million viewers during the most watched yearly sporting event justifies the expense.
Similarly, purchasing naming rights also garners brand exposure, but this exposure isn't limited to a 30-second timeframe. Permanent signage bearing the name of the sponsor company is often negotiated in naming rights deals, and sportscasters, stadium employees, newspapers, etc., will mention the company name frequently.
In 2019, American Airlines made a deal with SoFi Stadium, home to the Los Angeles Rams and Los Angeles Chargers. The deal is worth $90 million over 10 years.2 American Airlines Plaza stands 10 stories tall and has an occupancy of about 15,000.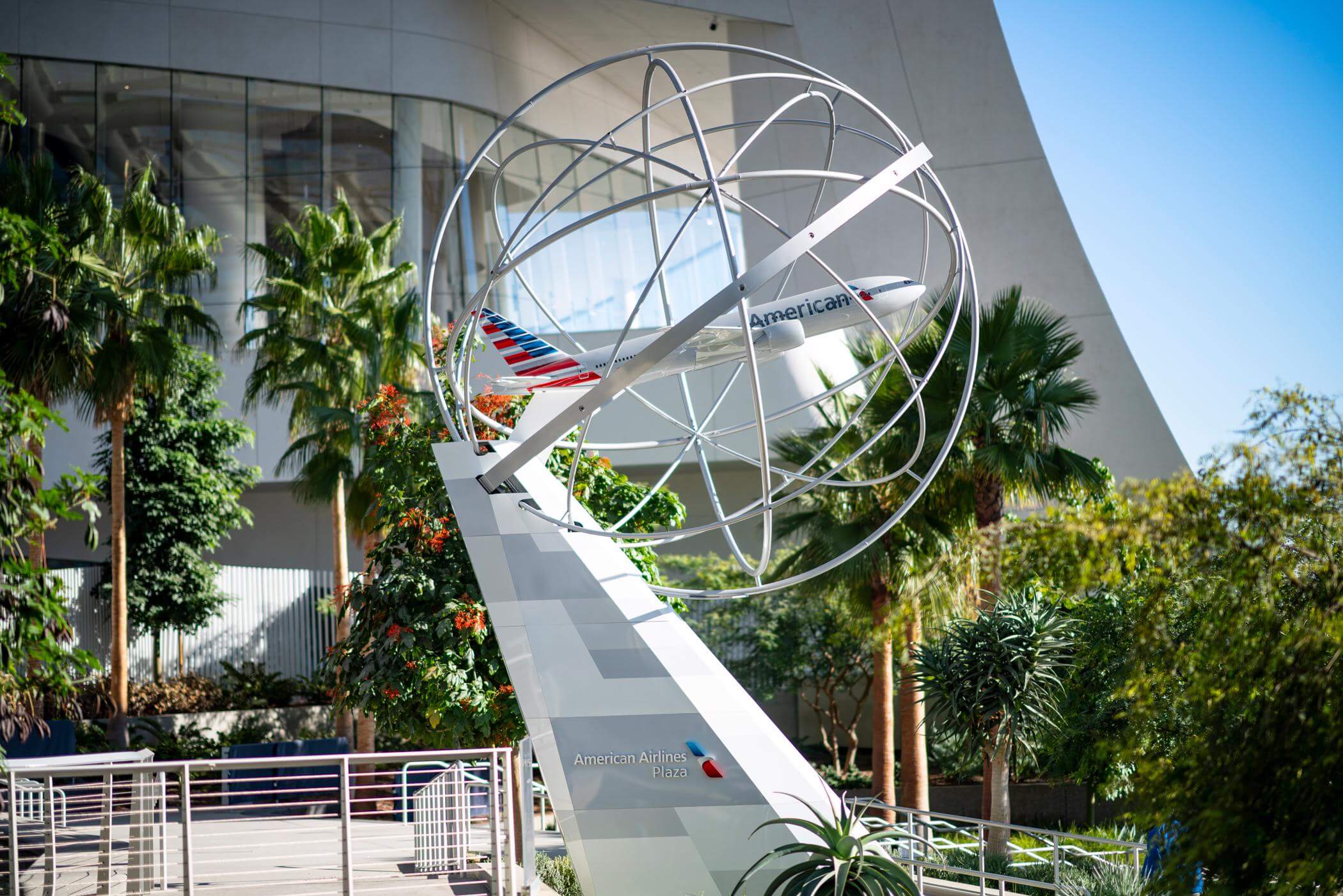 Immersion
While exposure gives a brand notoriety, community immersion helps a brand gain positive traction with the public.
A great example of community immersion is Alaska Airlines involvement with the Amazon Climate Pledge Arena. The airline's investment demonstrates its commitment to humanitarian causes, such as "connecting consumers and fans to sustainable arenas and sustainable venues."3
Alaska Airlines Atrium is a 36,000-square-foot glass entryway into the Climate Pledge Arena.
Longevity
Long-term agreements communicate companies' confidence in their longevity. This confidence is often mirrored by the public.
In 2019 Alaska Airlines made a naming rights deal with Husky Stadium at University of Washington. The field is now called Alaska Airlines Field at Husky Stadium.
The deal was worth $41 million over 10 years.4 At the time, it was the largest naming deal ever made in college athletics.
This long-term commitment to college athletics gives Alaska Airlines a positive reputation among fans.
Alaska Airlines recently installed a model of a Boeing 737 MAX 9 at Husky Stadium.
Learn more about Pacmin Studios custom display models or contact us for a custom model quote.
By Joshua Knopf
Joshua Knopf is a Production Expeditor at Pacmin Studios. In addition to mixing and matching colors for silkscreen printed decals, Josh writes creative content for our newsletters.
References